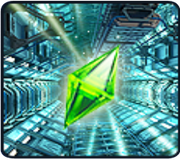 Computer Tech allows you to dispatch a greater number of fleets at one time.
Upgrading every two levels allows you to manage one additional fleet.
Aquiring this technology and you'll be able to deploy a fearsome fleet to multiple targets.
Please note: That an upgrade of two levels is required per each dispatch.
Also note: Exploration fleets Nebula runs do not count against this limit but every other kind of fleet does (attack, transport, deploy, spy, recycle, etc.)
Tech Requirements:
Research Lab
Level 1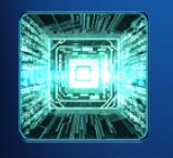 Upgrade Costs Edit
Computer Tech does not require metal to upgrade.
| Level | | |
| --- | --- | --- |
| 1 | 400 | 600 |
| 2 | 800 | 1,200 |
| 3 | 1,600 | 2,400 |
| 4 | 3,200 | 4,800 |
| 5 | 6.400 | 9,600 |
| 6 | 12,800 | 19,200 |
| 7 | 25K | 38K |
| 8 | 51K | 76K |
| 9 | 102K | 153K |
| 10 | 204K | 307K |
| 11 | 409K | 614K |
| 12 | 819K | 1.23M |
| 13 | 1.63M | 2.45M |
| 14 | 3.27M | 4.91M |
| 15 | 6.55M | 9.83M |
| 16 | 13.1M | 19.66M |
| 17 | 26.2M | 39.32M |
| 18 | 52.4M | 78.64M |
| 19 | 104.8M | 157.28M |
| 20 | 210M | 315M |
| 21 | 419.2M | 630M |
| 22 | 839M | 1.26B |
| 23 | 1.68B | 2.52B |
| 24 | 3.36B | 5.04B |
| 25 | 6.72B | 10.08B |
Research Time
Edit
Rows: Goal Technology Level 
Columns: Reaserch Lab Level
Result: Reaserch Time
Reaserch Time for each Technology Level (T) for each Reaserch Lab Level (L)

| | L1 | 2 | 3 | 4 | 5 | 6 | 7 | 8 | 9 | 10 | 11 | 12 | 13 | 14 | 15 | 16 | 17 | 18 | 19 | 20 | 21 | 22 | 23 | 24 | 25 |
| --- | --- | --- | --- | --- | --- | --- | --- | --- | --- | --- | --- | --- | --- | --- | --- | --- | --- | --- | --- | --- | --- | --- | --- | --- | --- |
| T1 | | | | | | | | | | | | | | | | | | | | | | | | | |
| 2 | | | | | | | | | | | | | | | | | | | | | | | | | |
| 3 | | | | | | | | | | | | | | | | | | | | | | | | | |
| 4 | | | | 4m 48s | 4m | 3m 25s | | | | | | | | | | | | | | | | | | | |
| 5 | 48m | 24m | 16m | | | 6m 51s | | | | | | | | | | | | | | | | | | | |
| 6 | | | | | | | | | | | | | | | | | | | | | | | | | |
| 7 | | | | | | | | | | | | | | | | | | | | | | | | | |
| 8 | | | | | | | | | | | | | | | | | | | | | | | | | |
| 9 | | | | | | | | | | | | | | | | | | | | | | | | | |
| 10 | | | | | | | | | | | | | | | | | | | | | | | | | |
| 11 | | | | | | | | | | | | | | | | | | | | | | | | | |
| 12 | | | | | | | | | | | | | | | | | | | | | | | | | |
| 13 | | | | | | | | | | | | | | | | | | | | | | | | | |
| 14 | | | | | | | | | | | | | | | | | | | | | | | | | |
| 15 | | | | | | | | | | | | | | | | | | | | | | | | | |
| 16 | | | | | | | | | | | | | | | | | | | | | | | | | |
| 17 | | | | | | | | | | | | | | | | | | | | | | | | | |
| 18 | | | | | | | | | | | | | | | | | | | | | | | | | |
| 19 | | | | | | | | | | | | | | | | | | | | | | | | | |
| 20 | | | | | | | | | | | | | | | | | | | | | | | | | |
| 21 | | | | | | | | | | | | | | | | | | | | | | | | | |
| 22 | | | | | | | | | | | | | | | | | | | | | | | | | |
| 23 | | | | | | | | | | | | | | | | | | | | | | | | | |
| 24 | | | | | | | | | | | | | | | | | | | | | | | | | |
| 25 | | | | | | | | | | | | | | | | | | | | | | | | | |
Time to Research
Edit
The time to build formula is: