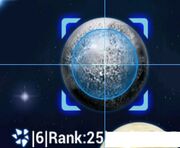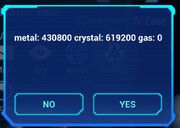 Where does debris come from?Edit
Debris is created in PVP battles according to combat scale and battle damage. Attacking NPC Planets or exploration will not create debris.
After the space dust has settled from the battles, Debris Fields are left behind.
Only the Recycler Ship can collect this Debris and process it into usable resources.
Tips after completion: After battle has concluded, 30% of the resources used for fleet construction will become available in the Debris Field.
Sending multiple Recyclers to collect Debris will yield a greater load of resources to return home with.
False! Send Cargo Ships too.
Large Cargo Ships can take home more resources.
Community content is available under
CC-BY-SA
unless otherwise noted.