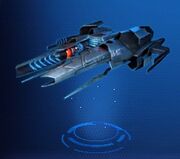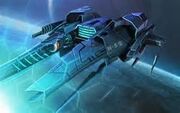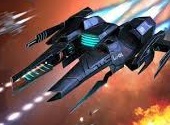 Details:
Edit
Heavy Fighters are used in the first stages of the game.
They are slightly better than Light Fighters .
Sometimes they are used as a shield to more powerful units, however, since their attack, defence, shield is still very low, Cruisers are used for this purpose more often. 
Building Requirements: Shipyard Level 3.
Tech Requirements: Strength Tech Level 2. Impulse Drive Level 2.
Gas is not required to build the Heavy Fighter.
Costs to Build one Heavy Fighter

| Combat Ship | | | Points |
| --- | --- | --- | --- |
| Heavy Fighter | 6000 | 4000 | 10 |
Heavy Fighter Info

| | |
| --- | --- |
| Armor | 1000 |
| Energy Shield | 25 |
| Attack | 150 |
| Speed | 10000 |
| Cargo Capacity | 100 Units |
| Fuel Usage (Gas) | 75 |