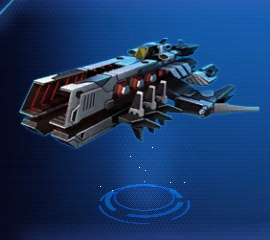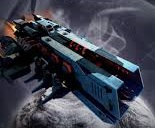 Large Cargo Ships are less susceptible to damage (especially from Heavy Fighters) than Cargo Ships, are faster, and have a much higher carrying capacity.
You can also use the Large Cargo Ship to transport supplies to your other colonies.
Building Requirements : Shipyard Level 4. 

Tech Requirements: Combustion Drive Level 6.
The Large Cargo Ship does not require gas to be built.
Costs to Construct one Large Cargo Ship

| Civil Ship | | |
| --- | --- | --- |
| Large Cargo | 6000 | 6000 |
Basic Info of Large Cargo

| | |
| --- | --- |
| Armor | 1200 |
| Energy Shield | 25 |
| Attack | 5 |
| Speed | 7500 |
| Cargo Capacity | 25000 Units |
| Fuel Usage (Gas) | 50 |
Consecutive attack rate

| Civil Ship | Rate |
| --- | --- |
| Probe consecutive attack rate | 5 |
| Solar Satellite consecutive attack rate | 5 |