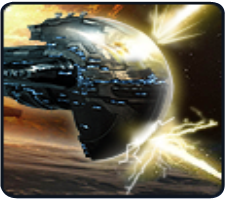 Details:
Researching advanced Shielding Tech will allow your fleets to engage high level adversaries.
It is also used to defend yourself from more powerful adversaries.
Every level you upgrade Shielding Tech your defense is increased by 10%.
Affects all fleets under your command and colonies.
Building Requirements: Research Lab Level 6.
Tech Requirements: Energy Tech Level 3.
Costs to Upgrade

| Level | | |
| --- | --- | --- |
| Level 1 | 200 | 600 |
| Level 2 | 400 | 1200 |
| Level 3 | 800 | 2400 |
| Level 4 | 1600 | 4800 |
| Level 5 | 3200 | 9600 |
| Level 6 | 6400 | 19.2K |
| Level 7 | 12.8K | 38.4K |
| Level 8 | 25.6K | 76.8K |
| Level 9 | 51.2K | 153.6K |
| Level 10 | 102K | 307K |
| Level 11 | 204K | 614K |
| Level 12 | 409K | 1.22M |
| Level 13 | 819K | 2.45M |
| Level 14 | 1.63M | 4.91M |
| Level 15 | 3.27M | 9.83M |
| Level 16 | 6.54M | 19.66M |
| Level 17 | 13.08M | 39.92M |
| Level 18 | 26.16M | 79.84M |
| Level 19 | 52.32M | 159.68M |
| Level 20 | 104.64M | 319.36M |